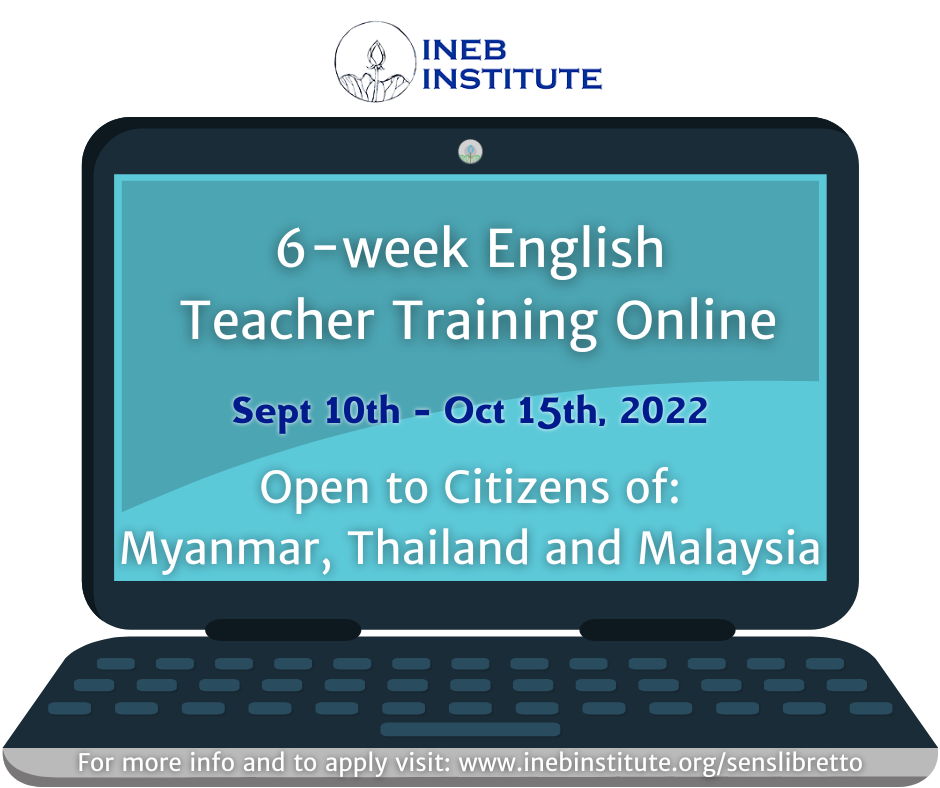 An online training with six sessions on how to make language teaching lively, effective,
and connected with the experience and social world of the students.
"Education needs to be re-envisioned to include the cultivation of wisdom, as well as learning to live in society and overcoming oppression and exploitation. For education to be more effective, it has to be dialogical, inclusive, and compassionate, and needs to heal the rift between body and mind… Buddhist education begins with humanity's ultimate questions: What is the meaning of life? What is our own deepest nature? What is our responsibility to others? Buddhism does not separate life from education." — Sulak Sivaraksa, The Wisdom of Sustainability: Buddhist Economics for the 21st Century
How to Support INEB Institute
You can extend your support in terms of donation. Members will receive INEB's magazine Seeds of Peace as a token of thanks and as a way to communicate with our network. You will also be invited to join INEB activities and programs.