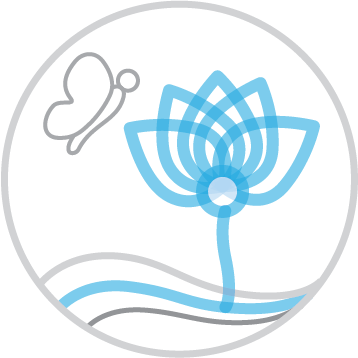 Awakening Leadership Program
Towards A New Paradigm of Holistic Sustainability
3 September 2017 – 25 January 2018
OVERVIEW
Education needs to be re-envisioned to include the cultivation of wisdom, as well as learning to live in society and overcoming oppression and exploitation. For education to be more effective, it has to be dialogical, inclusive, and compassionate, and needs to heal the rift between body and mind… Buddhist education begins with humanity's ultimate questions:
What is the meaning of life?
What is our own deepest nature?
What is our responsibility to others?
Buddhism does not separate life from education.
HIGHLIGHTS
Serious meditation and mindfulness learning and practice are combined with rigorous intellectual enquiry into the complexity of the world combined with how to transform it to be more just and sustainable.
Buddhism has had previous success in Asia shaping society through core Buddhist values; we will explore how Buddhists can play a meaningful role in contemporary society.
Participants will participate actively in the learning process, contribute meaningfully in learning outcomes and interact with some of the foremost-experienced teachers/facilitators in each field of study.
Learning, playing, working and meditating will be merged into one process in this course to develop compassion, wisdom, intellectual understanding and social commitment.
COURSE SCHEDULE AND FEE
(to be updated soon)
LEARNING OUTCOMES
The Heart:
Lessen self-centeredness, gain unconditional confidence, ability to do good without needing recognition, more courageous and gentle, more able to dance with the rhythms of the universe, more able to walk your talk, more able to walk in the corridors of power and wealth without being corrupted, more able to focus and be in the present moment, more compassionate and wiser, while caring deeply for the victims of social injustice and environmental destruction coupled with aspiring to work to change the root causes of injustice.
The Head:
Understanding the essentials of the three main Buddhist schools: Theravada, Mahayana, Vajrayana plus Ambedkarite Buddhism; able to understand and analyze existing engaged Buddhist movements worldwide, critically comprehend the present global political economy and articulate alternative social structures from Buddhist core values; able to identify causes and conditions for the present ecological crisis and ways of moving toward a more sustainable and resilient future; able to differentiate the pros and cons of important social movements of the past and present.
The Hand:
Able to use participatory approaches to facilitate meetings and discussions, manage projects and organizations as well as organize community and build networks to create social movements; able to practice meditation and mindfulness on a regular basis and apply them in daily life working with one's own emotions and relationships; able to prevent unnecessary conflicts with nonviolent communication and empathy as well as gaining the ability to facilitate conflict transformation and resolution when needed.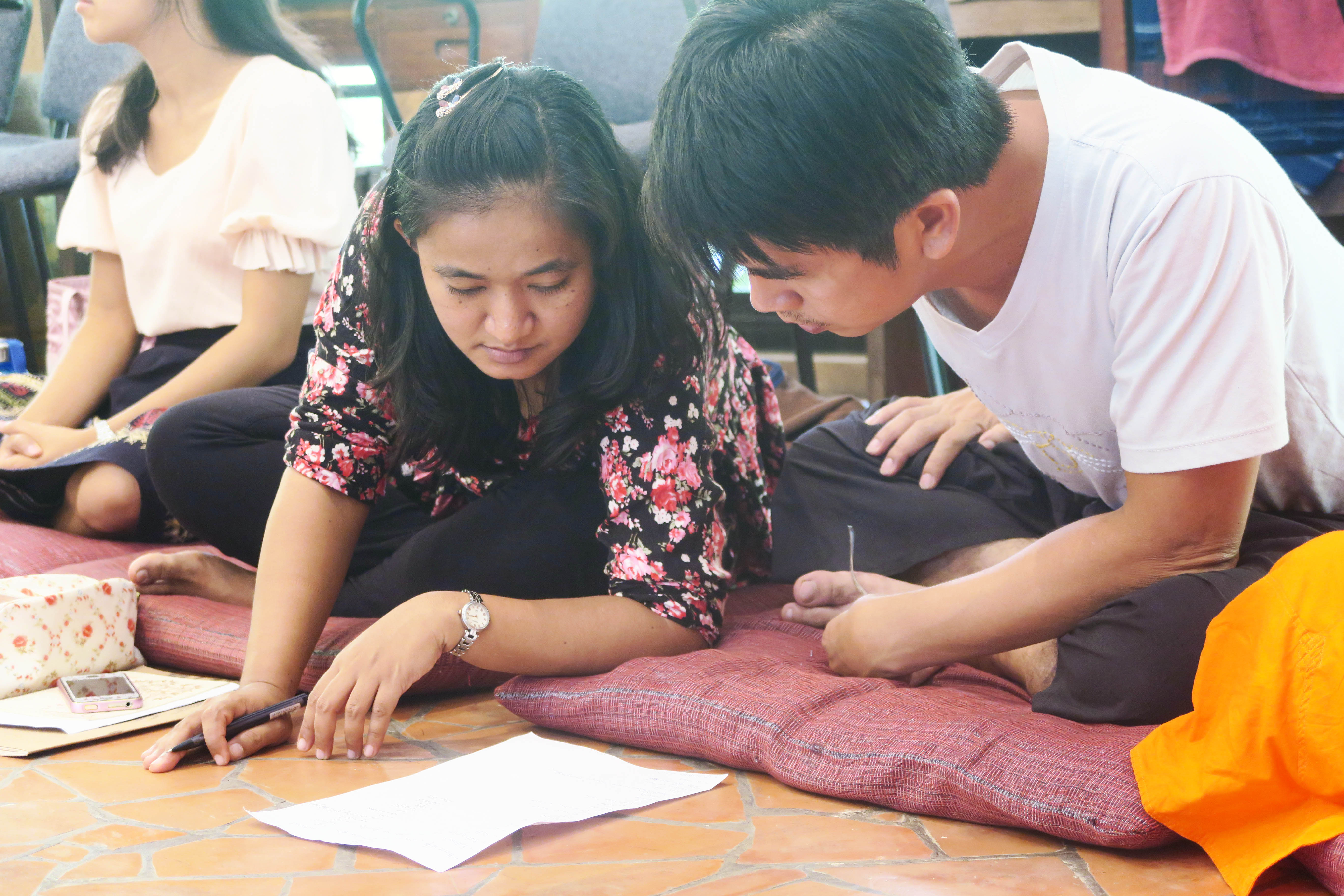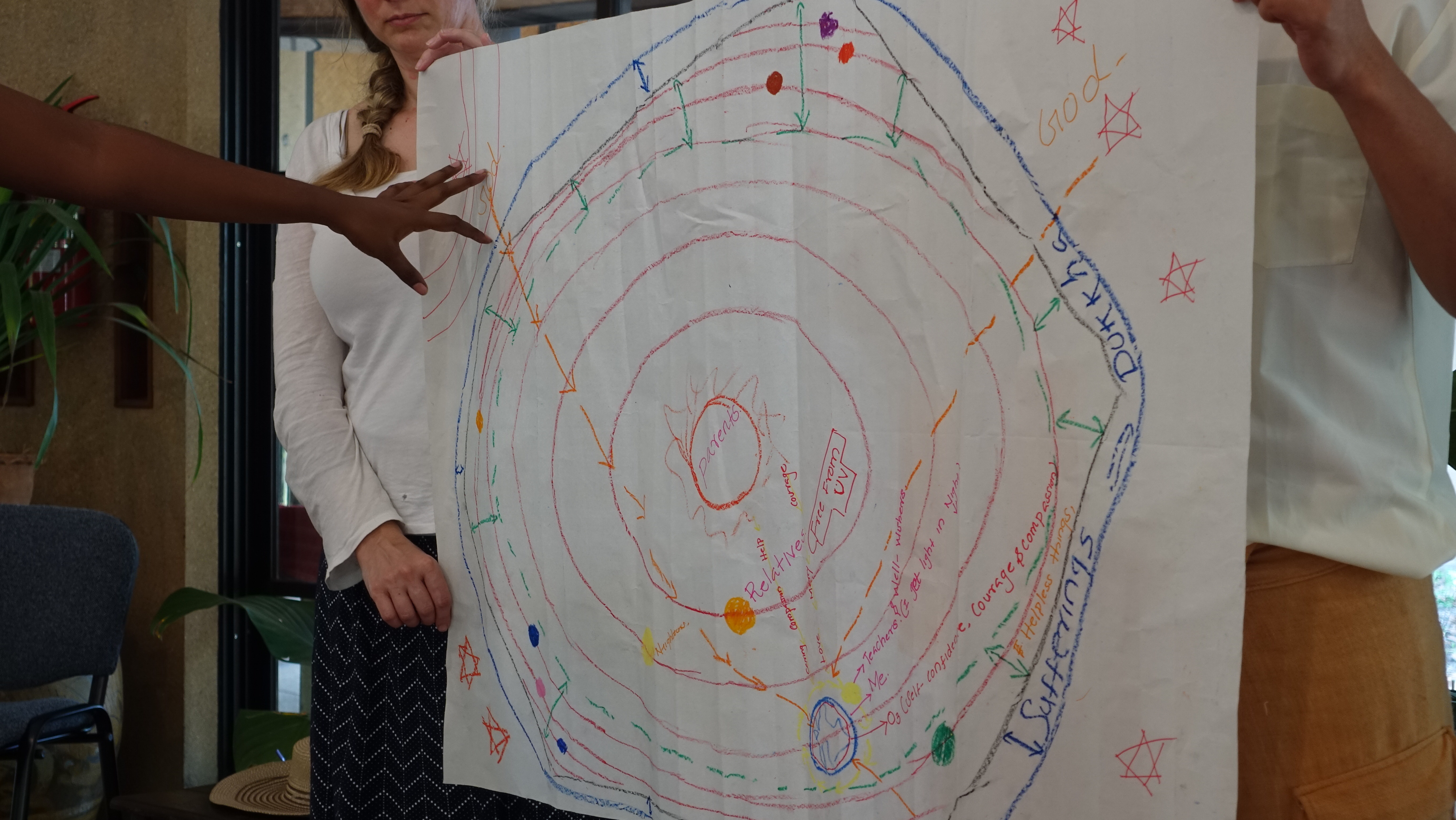 Awakening Leadership Training Program
http://www.awakeningleadership.net
http://www.facebook.com/awakeningleadershipineb
Email: blt.ineb@gmail.com