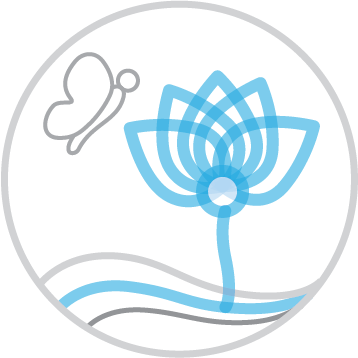 Awakening Leadership Program
Towards A New Paradigm of Holistic Sustainability
3 September 2017 – 25 January 2018
OVERVIEW
Invitation – If you are a committed social change worker this 5-month program is for you. It will provide a break from your busy schedule and give you space to deeply reflect upon your life, society and the state of our ecosystem, and return back with energy rejuvenated, perspective broadened, and skills enhanced.
You may be a first rank or second rank leader of a non-profit organization, youth leader, or an individual who aspires for deeper spiritual growth as well as social justice and sustainability, or want to create or join an intentional community and ecovillage, then you will benefit tremendously from this course. You do not need to be a spiritual practitioner to join, as long as you have a willingness to explore and practice core spiritual values of compassion, wisdom, contentment and non-violence.
This course is participative, contemplative, reflective and creative:
Students will participate actively in the learning process and, together with other participants contribute meaningfully to the body of knowledge within a trusted community of learning facilitated by skillful teachers/facilitators.
Participants will learn to look at issues from various perspectives and develop critical and systematic thinking skills.
Participants will develop mindfulness through daily practice.
Although the course is intensive there will be a focus on fun within the learning process and enough time for rest and reflection.
Mindful practice, participatory learning, critical thinking and enjoyment will be woven together holistically during this journey of learning.
The course is designed and will be facilitated by accomplished, experienced facilitators/ teachers with decades of experience teaching new paradigm leadership empowerment courses in Southeast Asia, China and UK through SEM-Spirit in Education Movement, ETA-Ecovillage Transition Asia, Gaia Education and Findhorn College.
During the course you will learn to know and love yourself, to deepen relationships with others. You will be able to analyze society and act wisely for change, while reconnecting with nature and working for sustainability. Furthermore you will be trained to unlearn and relearn to make your life and contribution relevant, meaningful, and rooted in ancient wisdom while being resilient in the present.
At the end of the course, you are expected to be a dynamic leader for change in the 21st century, ready to be invisible like air and visible like a mountain, heavy like a rock and light like cotton, cool like water and hot like fire. You will be less self-centered, more confident yet humble, more trustful and more careful, committed to working for society while knowing how to take good care of yourself.
This program is a joint venture of International Network of Engaged Buddhists & Ecovilllage Transition Asia. Parts of this program are certified through Gaia Education.
EDUCATIONAL APPROACH
Our educational approach is as important as the contents of the course. Proper content with inappropriate educational practices will not bring about the result of empowerment and awakening we aim for.  Three pillars support the approach:
Contemplative: Meditation, mindfulness practice and time in silence are intergrated in to the learning experience. Right mindfulness is the most important key factor for awakening.
Participative: Participants and facilitators co-create the body of knowledge together. This includes sharing of authority in the learning community that we create during this course. Power sharing means empowerment; empowerment here means self-empowerment.
Reflective: Rigorious thinking and reflecting both individually and collectively  on issues and  experiences is a key part of the learning process. We emphasize  learning how to unlearn and relearn as it is a critical component of being successfully socially active.
WHO IS THIS COURSE DESIGNED FOR?
People in various leadership roles within social–change organizations who want to train oneself to awaken and serve others. You may:
Work or lead an NGO and a need a break for reflection on the nature of life and society so that you can return to work rejuvenated.
Work in non-profit organisations and other social change organisations and feel the need for more self-cultivation and deep reflection on social issues.
Work for social change and want to gain more unconditional trust in the universe, reduce self-centredness and freely dance with life.
Want to become a mindful facilitator, helping people to empower themselves
Want to positively change society and yourself simultaneously for personal growth and a more sustainable, socially just future.
In other words, if you are seriously committed to core values of wisdom, compassion, contentedness, non–violence, and humility, this program can enhance you with knowledge, skills and cultivation of the heart.
HIGHLIGHTS
Serious meditation and mindfulness learning and practice are combined with rigorous intellectual enquiry into the complexity of the world combined with how to transform it to be more just and sustainable.
Participants will participate actively in the learning process, contribute meaningfully in learning outcomes, and interact with some of the foremost-experienced teachers/facilitators in each field of study.
Learning, playing, working and meditating will be merged into one process in this course to develop compassion, wisdom, intellectual understanding and social commitment.
COURSE SCHEDULE AND FEE
Course Fee:
Full programme (3 Sept – 25 Jan 2018) – USD $9,975. Participants who register for whole course will receive 15% discount, for a total of USD$8,479.
Participants who register per thematic area of modules (e.g. EDE social dimension) will receive 10% discount.
Per module fee costs vary (see schedule).
Certification: Parts of this programme are certified through Gaia Education (www.gaiaeducation.org). If you wish to receive Ecovillage Design Education (EDE) certification, you must complete modules 1–14. If you wish to receive Training of Trainer (ToT) certification, you must complete module 18. 
Those who pay full price will automatically be supporting those with financial need. Partial bursary is available for participants in need, please contact coordinators  at blt.ineb@gmail.com.
Modules
Topic
Date
Fees
Interpersonal dynamics: Power sharing and compassion (EDE social dimension)
 
Registration, Introduction & Orientation –  3 September 2017
Module 1
Building a Community of Good Friends
4-8 Sept
450$
Module 2
Conflict Transformation
 11-15 Sept
450$
Module 3
Compassionate Communication
18-22 Sept
450$
Self–discovery, healing and cultural integrity (Worldview Dimension EDE)
 
Module 4
Paradigm Shift & Emerging Cultural Values
25-29 Sept
425$
Module 5
Mindfulness, Inner Growth and Leadership
1-7 Oct Oct
575$
Module 6
Vision quest
10-16 Oct
575$
Module 7
Art and Self Discovery
19-21 Oct
350$
Module 8
The Path of Inner Transformation
 23-29Oct
575$
Special Event
 
Thai Sustainable Communities Gathering
1-3 Nov
300$
Ecology & Design (Ecological dimension plus Design in EDE)
Module 9
Foundations of Ecology
5-9 Nov
425$
Module 10
Ecological Technologies
11-13 Nov
350$
Module 11
Deep Ecology
15-17 Nov
375$
Module 12
Ecological Design
20-24 Nov
450$
Eco–political Economy ( Economics Dimension of EDE)
Module 13
Deep Democracy
27 Nov – 2 Dec
600$
Module 14
Eco-political Economy
5 -11 Dec
575$
Skilful means for Social Transformation
 
Module 15
Community Organising
14 – 20 Dec
625$
Module 16
 Slow is Beautiful: Ecology Wisdom from Asia Traditions
23-27 Dec
575$
Module 17
Exposure visit to Traditional &  Intentional Eco-Communities
30 Dec to 6 Jan 2018
650$
Module 18
Practical Leadership – Mindful Facilitation for Empowerment (ToT)
9-25 Jan2 018
1,200$
* Please Note: Any  changes will be published at www.awakeningleadership.net and www.facebook.com/awakeningleadershipineb/
** Costs per module include pre/post accommodation and meals
LEARNING OUTCOMES
The Heart:
Lessen self-centeredness, gain unconditional confidence, ability to do good without needing recognition, more courageous and gentle, more able to dance with the rhythms of the universe, more able to walk your talk, more able to walk in the corridors of power and wealth without being corrupted, more able to focus and be in the present moment, more compassionate and wiser, while caring deeply for the victims of social injustice and environmental destruction coupled with aspiring to work to change the root causes of injustice.
The Head:
Understanding the essentials of the three main Buddhist schools: Theravada, Mahayana, Vajrayana plus Ambedkarite Buddhism; able to understand and analyze existing engaged Buddhist movements worldwide, critically comprehend the present global political economy and articulate alternative social structures from Buddhist core values; able to identify causes and conditions for the present ecological crisis and ways of moving toward a more sustainable and resilient future; able to differentiate the pros and cons of important social movements of the past and present.
The Hand:
Able to use participatory approaches to facilitate meetings and discussions, manage projects and organizations as well as organize community and build networks to create social movements; able to practice meditation and mindfulness on a regular basis and apply them in daily life working with one's own emotions and relationships; able to prevent unnecessary conflicts with nonviolent communication and empathy as well as gaining the ability to facilitate conflict transformation and resolution when needed.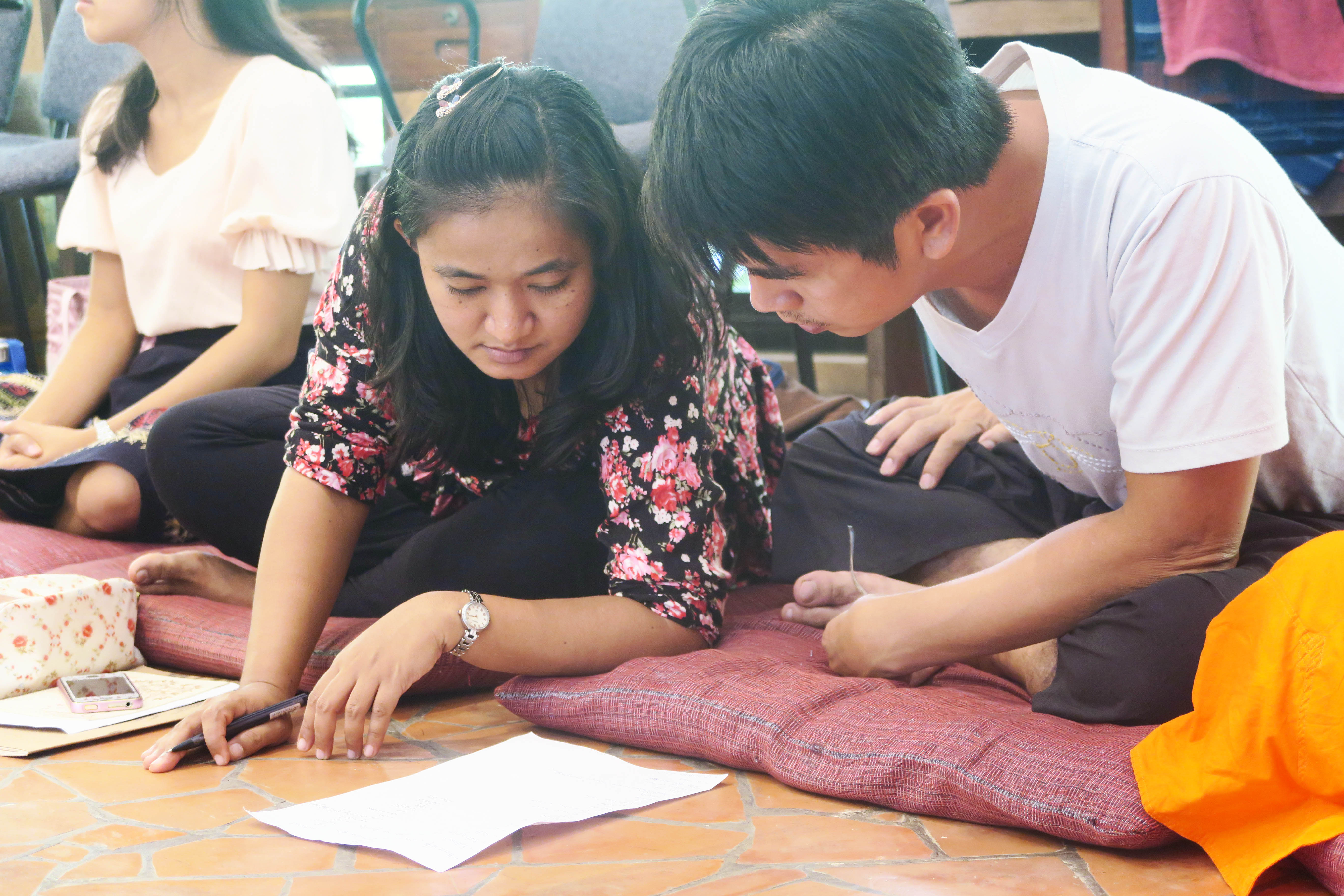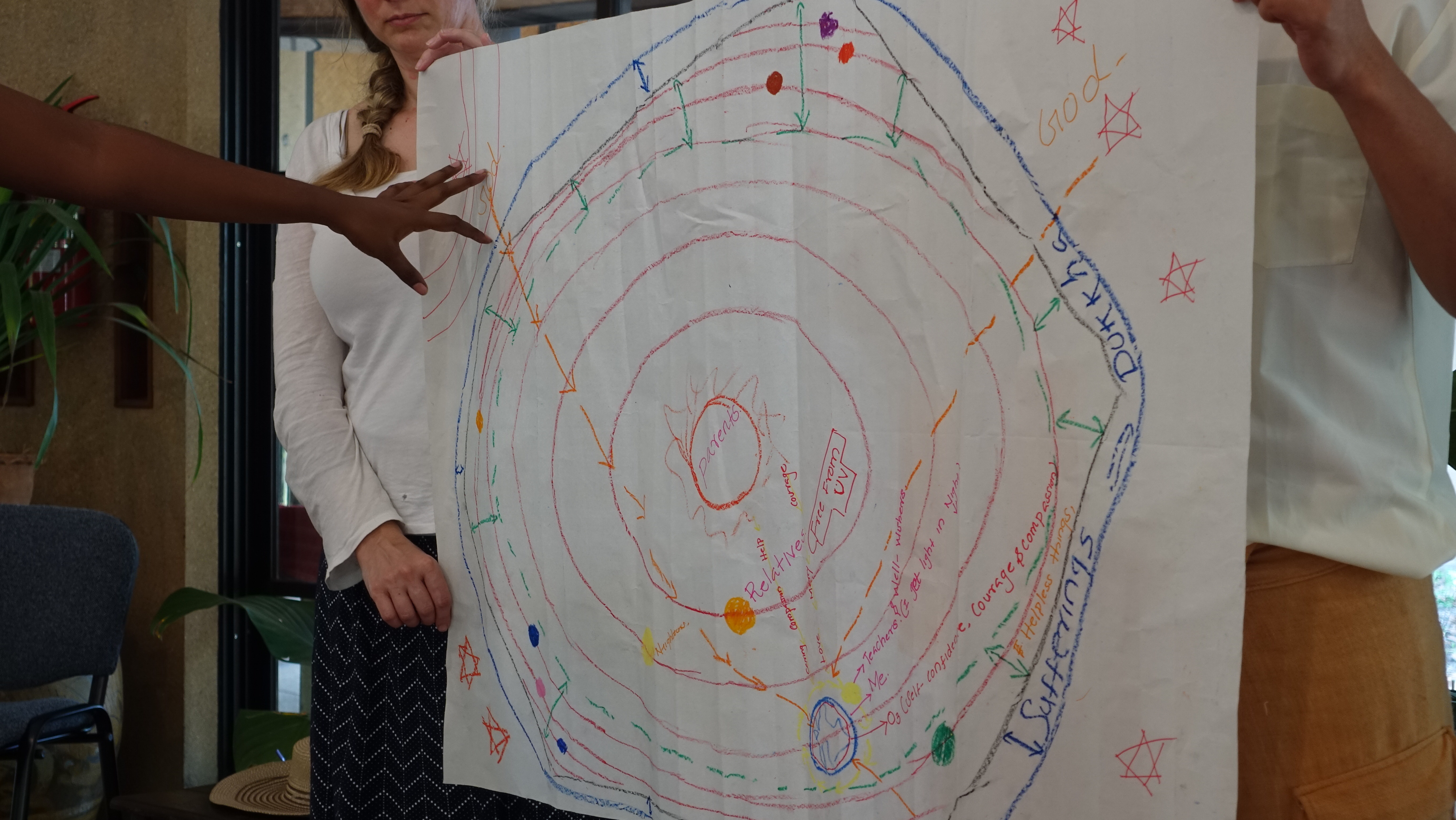 Awakening Leadership Training Program
http://www.awakeningleadership.net
http://www.facebook.com/awakeningleadershipineb
Email: blt.ineb@gmail.com